Why Buy a Used SUV vs. a New Model?
Not every driver has room in their budget, nor o they prefer buying a brand-new SUV. Opting for a pre-owned model offers up a wide range of benefits that some shoppers may not be aware of. Firstly and most obviously, you'll save a significant amount of money when you choose to invest in a used SUV from Pikes Peak Acura. Another advantage of buying used SUVs in Colorado Springs is discovering a deal on a luxury brand or model you may not have ever considered buying at its new price point. Our pre-owned SUVs are comprised of a wide variety of makes, including luxury brands like BMW, Acura, Cadillac, Lexus and Mercedes-Benz.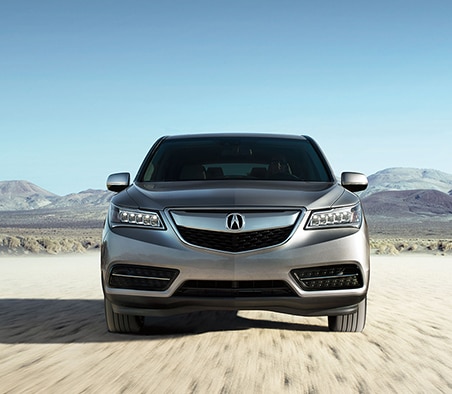 When you buy a used SUV, you're also likely to enjoy less expensive monthly payments as well as the chance to pay off your loan sooner than you would with a new model. Another perk of buying a used SUV is skipping out on quick depreciation that normally happens when you buy or lease a new car, truck or SUV. Our used SUV inventory also includes certified pre-owned SUVs from Dealin' Doug's certified program. These certified pre-owned SUVs are under either a 12 month/12,000 mile or a three-year/100,000 mile warranty, come with a detailed vehicle history report, have passed a strict multi-point inspection, come with towing reimbursement and roadside assistance and usually feature mileage on the lower side. Our certified pre-owned SUVs are an exceptional way to save a large amount of money and enjoy many of the same benefits as buying a new model. You might not even be able to tell that our certified pre-owned SUVs are pre-owned - that's the kind of condition they're in.
Available Used SUVs
Our used SUV inventory is extensive and carefully curated. We're always receiving fresh options into our pre-owned inventory, and our customers can find a wide array of makes and models. Some popular automakers you can discover don't-miss deals on in our used SUV include Acura, BMW, Buick, Cadillac, Dodge, Honda, GMC, Ford, Chevy, Hyundai, INFINITI, Jeep, Kia, Lexus, Mazda, Mercedes-Benz, Nissan, Subaru and Toyota. Whether you're seeking out a Jeep Grand Cherokee, a Ford Escape, a GMC Terrain, an Acura MDX or another particular model, we're confident we can offer you something that aligns with your preference. Our used SUVs come with many engaging and advanced features like touchscreen infotainment systems, USB ports, Bluetooth, heated seats, driver-assist safety features and more - depending on the model and model year you decide to buy.
It's our goal and our job to offer drivers throughout Colorado Springs and Denver, CO the best deals on used SUVs, and we intend to do just that. Shop our available used SUVs online or in person at our Colorado Springs, CO dealership today. We also encourage you to check our used vehicle specials for even more ways to save on your next vehicle. When you're ready to see a model close up or take a test drive, let a team member know and we'll arrange it immediately.