High-Value Used Sedans in Colorado Springs, CO at Pikes Peak Acura
Pikes Peak Acura isn't just Colorado Springs' premier new Acura dealer. We also offer our customers and drivers throughout the greater Denver, Pueblo and Castle Rock areas the opportunity to save on their next pre-owned sedan. The Pikes Peak Acura team carefully chooses each used sedan we bring into our selection of used cars based on quality, performance and what it can offer its driver. When you visit us from Peyton or Colorado Springs you'll discover the best offers on used sedans in the greater Denver, CO area.
The Pikes Peak Promise
At Pikes Peak Acura, we're committed to delivering the ultimate car-buying experience to every customer who walks through our dealership's doors. We work harder than any competing used sedan dealer to offer an easy-going shopping environment that allows our guests to browse our vast selection of used sedans at their own speed.
We know that buying a used vehicle can often feel confusing and stressful, especially if you choose the wrong dealer. The Pikes Peak Acura team is here to make sure each of our customers feels comfortable and catered to throughout their dealership visit. We don't believe in pushing gimmicky sales pitches on our customers or falsely advertising our used sedans. What you see is what you get when you make us your go-to used sedan dealer.
Our staff knows your time and money are valuable and that's why you can expect top-tier customer service, respect and attention to detail when you shop with us. Our goal is to help you easily and affordably buy your next used sedan in a timely manner, because we know you're busy. We even offer a selection of pre-owned sedans under the $10k price point if you're on a tighter budget or looking to spend less.
When you shop with Pikes Peak Acura for your next used sedan, you can expect a team that's on your side when it comes to getting you the best deal on a high-quality used car.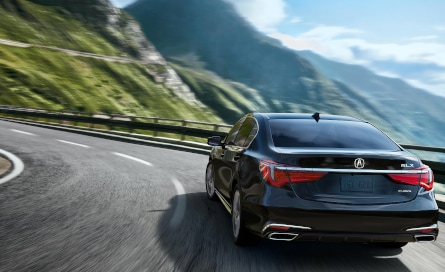 The Benefits of Buying Used Cars
Every driver's budget and preference varies, and that's why Pikes Peak Acura is proud to offer a variety of alternatives to buying a new Acura model. Our pre-owned sedan inventory is perfect for drivers who want to save money and drive away with a sedan that's reliable and capable.
The most obvious advantage of buying a used sedan is saving a big chunk of change. In addition to keeping some of your hard-earned money in your pocket, our customers from Colorado Springs, CO and Denver, CO can also usually enjoy lower monthly car payments as well as the chance to pay off their loan sooner than they would with a brand-new model. You'll also avoid dealing with quick depreciation - something that usually occurs when you invest in a new vehicle. Buying a used car also offers you the opportunity to invest in a higher-end model; something that may have been slightly out of your price range at its new cost. Our used sedan inventory includes a selection of luxury brands like Audi, BMW, Mercedes-Benz and Lexus.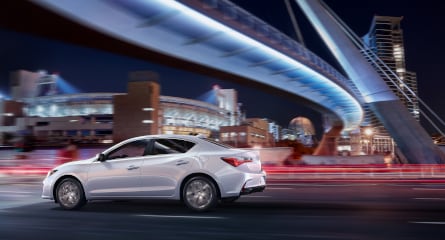 Used Sedans For Sale in Colorado Springs, CO
Pikes Peak Acura is happy to host a wide range of used sedans at our Colorado Springs, CO showroom. Each of our used sedans range in make, model and model year, so we're sure that no matter your criteria, you'll find something that fits the bill.
Used Acura Sedans in Colorado Springs, CO
If you're seeking an Acura model specifically, the Pikes Peak Acura team can help you get a deal you won't want to miss out on. Our used Acura sedans differ in model and model year, so you might even find a model that's on the newer side and offers you the latest in performance, technology, safety and entertainment. Some desirable used Acura models on our used showroom floor include the Acura ILX and the Acura TLX.
Other popular automakers drivers from Castle Rock, Peyton and Pueblo, CO can expect to see within our used sedan inventory include Chevy, Chrysler, Ford, Dodge, Jeep, Ram, Nissan, Toyota, Kia, Hyundai, Honda, Lincoln and Mercury.
The Pikes Peak Acura team will gladly chat with you to find out what your price range looks like, the specific make or model that you want to buy, and any particular performance features or technology features you want to enjoy every time you climb into the driver's seat. Our first priority is helping you find the right used sedan at the right price.
Shop our used sedans online, or visit us in Colorado Springs, CO for the best selection of used sedans near Denver, Pueblo and Castle Rock, CO.