View Inventory

Vehicle Overview
Acura calls its 2021 RDX a premium sport crossover, and that's an apt description. By comparison, the 2021 Mercedes-Benz GLC300 is seen as a bit more of a "luxury" SUV, but it really falls short on the sportiness. You'll find that the biggest difference between the two is that the 2021 RDX is priced significantly fairly and has more of a sporty slant, something that will appeal much more to those who have a sports car spirit.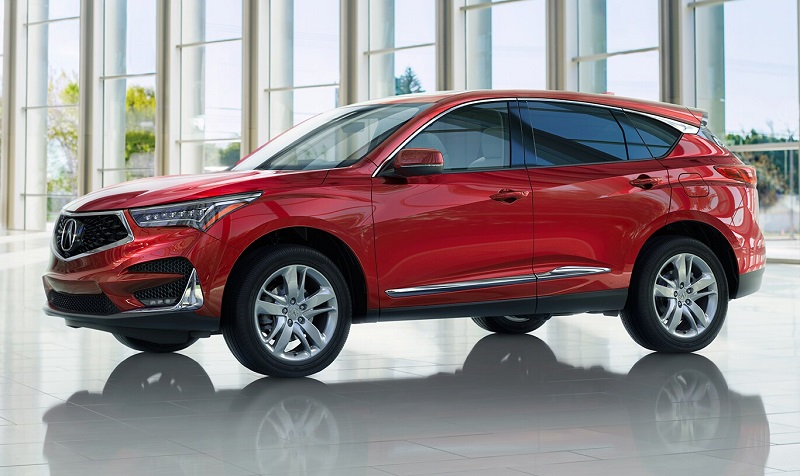 While the RDX definitely has tons of luxury, it adds something that is almost entirely lacking on the relatively mundane 2021 Mercedes-Benz GLC300. Pikes Peak Acura breaks down the 2021 Acura RDX vs 2021 Mercedes-Benz GLC300 for our customers here in Colorado Springs Denver Littleton Pueblo.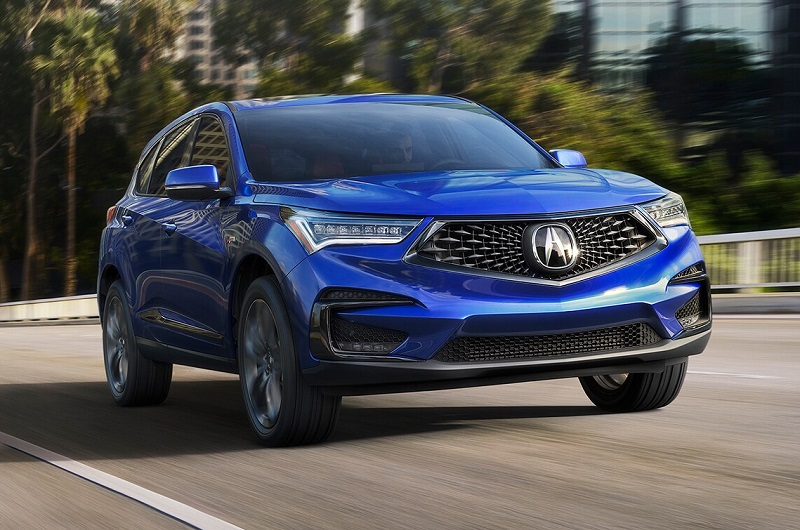 Exterior - 2021 Acura RDX
The GLC300 is surprisingly more boxy than you'd expect for a modern vehicle, and that really hurts it in this comparison (especially considering the $5,000 extra dollars on the price tag). It's a step backward for the Mercedes-Benz brand. And the sporty, crisply angled exterior isn't the only thing that the RDX wins out on in the 2021 Acura RDX vs 2021 Mercedes-Benz GLC300 comparison.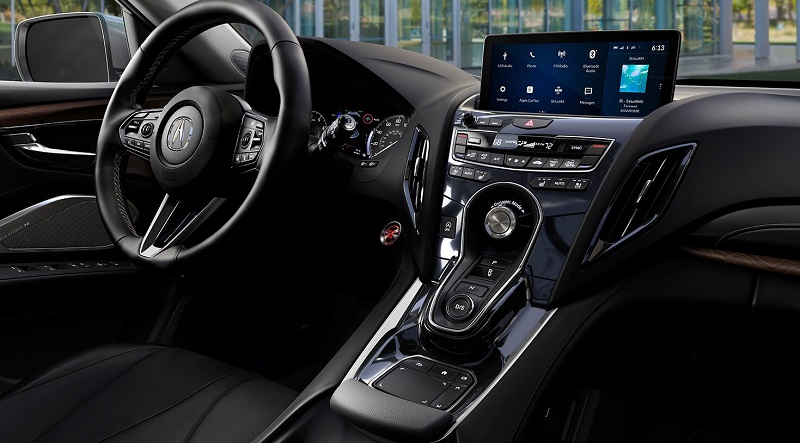 This crossover gets a "Diamond Pentagon grille" and Dragon Tail LED headlamps, something that puts it at the top of its class against any other vehicle. The GLC 300 is no slouch on style either, but its headlamps look like something out of a model released in 2006 and the grille is conspicuously free of anything that really stands out. Meanwhile, the RDX never gets boring on the outside and features sharp angled lines that seem to take on a life of their own against the non-boxy exterior.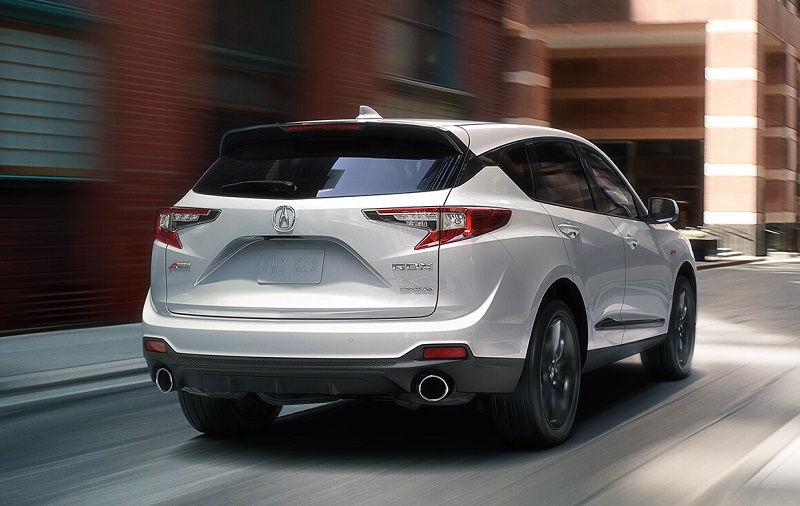 Interior - 2021 Acura RDX in Colorado Springs CO
Everyone should know that both of these vehicles are standouts in their class for interior luxury. No one would claim that the GLC 300 doesn't live up to its promises and deliver a luxurious cabin. However, with the price being so much higher than the RDX, it's difficult to justify purchasing a 300. Why would you pay so much more to get the same kind of interior refinement. The interior of the RDX is stunning. It features soft, ambient lighting, a leather wrapped steering wheel, and an electronic gear selector that puts you squarely into the future of automobiles. The RDX is also blessed with brushed aluminum accents and "full-grain Milano leather" throughout. Want heated and ventilated seats? You can get those, too. A gorgeous panoramic moonroof towers above the front and back seats, giving everyone a breathtaking view of the world outside your RDX. Once you see the RDX interior, you'll know there's no reason to ever pay more for a GLC300.
Powertrain - Acura RDX specs in Colorado Springs
Here's the knockout punch. Not only does the more reasonably priced Acura have a nicer interior and exterior, but it races away as the powertrain winner as well. Your RDX boasts a 272 horsepower 2.0L turbocharged engine, while the GLC300 only gets 255 horsepower. There's not a lot else the GLC 300 can really do to make up for the disappointing performance. As if the horsepower edge wasn't enough, the RDX also gets an exceptional 10-speed automatic transmission that seals the deal once and for all. Driving the RDX is a genuinely pleasurable experience that really makes you feel both powerful and in control at the same time. Thanks to an excellent aerodynamic design and the sporty mechanical innovations equipped on the model, you're going to look forward just to driving this one across town for some fast food. Every day is an adventure in the RDX. And Acura doesn't just give you pure, raw power here. They also throw in Super-Handling All Wheel Drive for an amazingly dynamic and intelligent grasp of your RDX. You can take the biggest of curves on the toughest of roads with the greatest of ease.
Winner - Acura RDX in Colorado Springs CO
We rarely see any vehicle so thoroughly annihilate the competition as thoroughly as the 2021 RDX does in this one, but it's official. The RDX makes short work of the comparatively boring GLC 300 by giving you a sportier exterior, more refined interior, and a more powerful performance. It also boasts amazing technology, such as the "True Touchpad Interface" that you can only find on Acura vehicles. You're never going to find a more responsive touchscreen in the automotive world today. Ass in an Acura/ELS Studio 3D premium audio system that was created by Grammy winner Elliot Scheiner, and you have an amazing 16 speakers worth of pure sound magic. It's an exceptional finishing touch on an interior that simply laps the competition with sophistication, technology, and luxury.
Contact Us Today - 2021 Acura RDX dealer
The team here at Pikes Peak Acura hopes you've learned a little bit about both of these vehicles and made up your mind about the RDX. If you need any more convincing, please make sure to call us today and schedule a test drive of the remarkable 2021 Acura RDX. It's one of the best SUV crossovers in 2021.